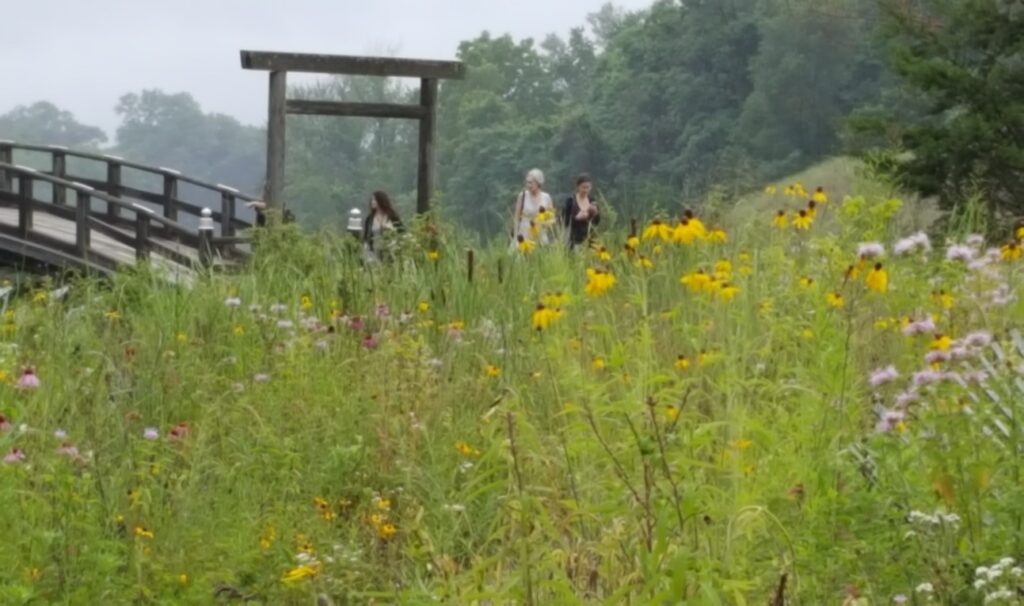 Guided by the philosophy . . .

"If suburbia were landscaped with meadows,

prairies, thickets, or forests, or combinations

of these, then the water would sparkle,

fish would be good to eat again, birds would

sing, and human spirits would soar."

. . . Lorrie Otto
Wild Ones . . .
promotes environmentally sound landscaping practices to encourage biodiversity through the preservation, restoration, and establishment of native plant communities. Wild Ones is a not-for-profit, environmental, educational, and advocacy organization.
Wild Ones, Gibson Woods Chapter Business Meetings are held via Zoom on the first or second Wednesday evening of each month (unless otherwise noted).
Educational Presentations are at 10:00 a.m the first Saturday of the Month (unless otherwise noted).
Typically held at
Gibson Woods Environmental Awareness Center
6201 Parrish Avenue, Hammond, IN 46323
Phone 219-844-3188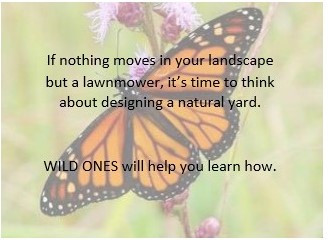 The Gibson Woods Chapter of Wild Ones continues to grow as the interest in gardening with native plants increases.
Gardeners can learn more about native plants, from what works well for your soil type to what attracts birds and butterflies.
After all, the purpose of natural landscaping is to put something back for the original inhabitants of any given area and make the landscape more environmentally sound.
Join Us in Advocating for Native ECOSYSTEMS! We:
Organize education events, native garden tours, seed-swap mixers, and community projects.
Have monthly meetings in-person or via Zoom where members can mingle, learn, and gain inspiration.
Hold fundraisers including an annual native plant sale in the Spring and book and merchandise sales