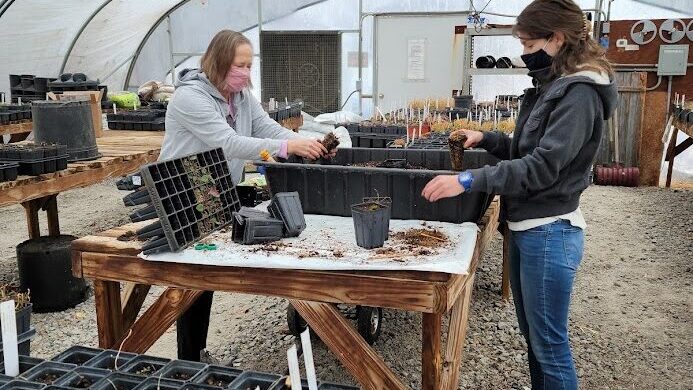 Volunteer
Wild Ones is a grassroots organization that heavily relies on volunteer participation. We depend on dedicated volunteers to provide their passion, skills, and knowledge – which allows us to move our mission forward and make a significant impact on the native landscaping movement.
Volunteering is one of the best ways we can make a difference! Become a member and let us know how you'd like to help!
Volunteer to work in our Greenhouse (dates & times are limited)
Help at our Annual Native Plant Sale!
Become a part of our Community Projects team
Volunteer at one or more of our tabling events
Contribute articles for our Newsletter and Website
Facebook/Instagram Moderator or contributor
Join one of our many committees – Hospitality, Event Planning, etc.
Good on a computer, online communications, document sharing, etc? We can use your help!
Don't want to become a member yet, but want to still be involved?
Join us at our free open-to-the-public educational events
Come to our Annual Native Plant Sale
Visit us at events
Participate at our seed & plant swaps
How do you stay in the loop? Join our email list for Gibson Woods Wild Ones news.