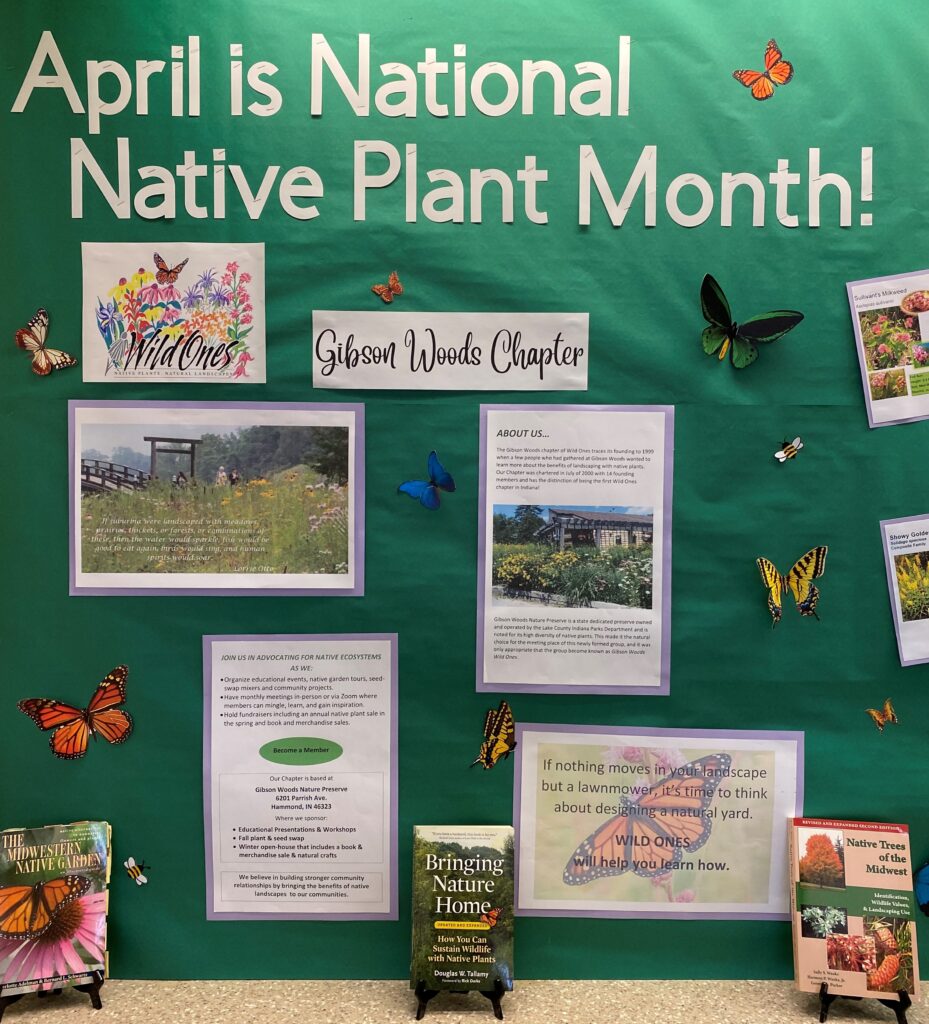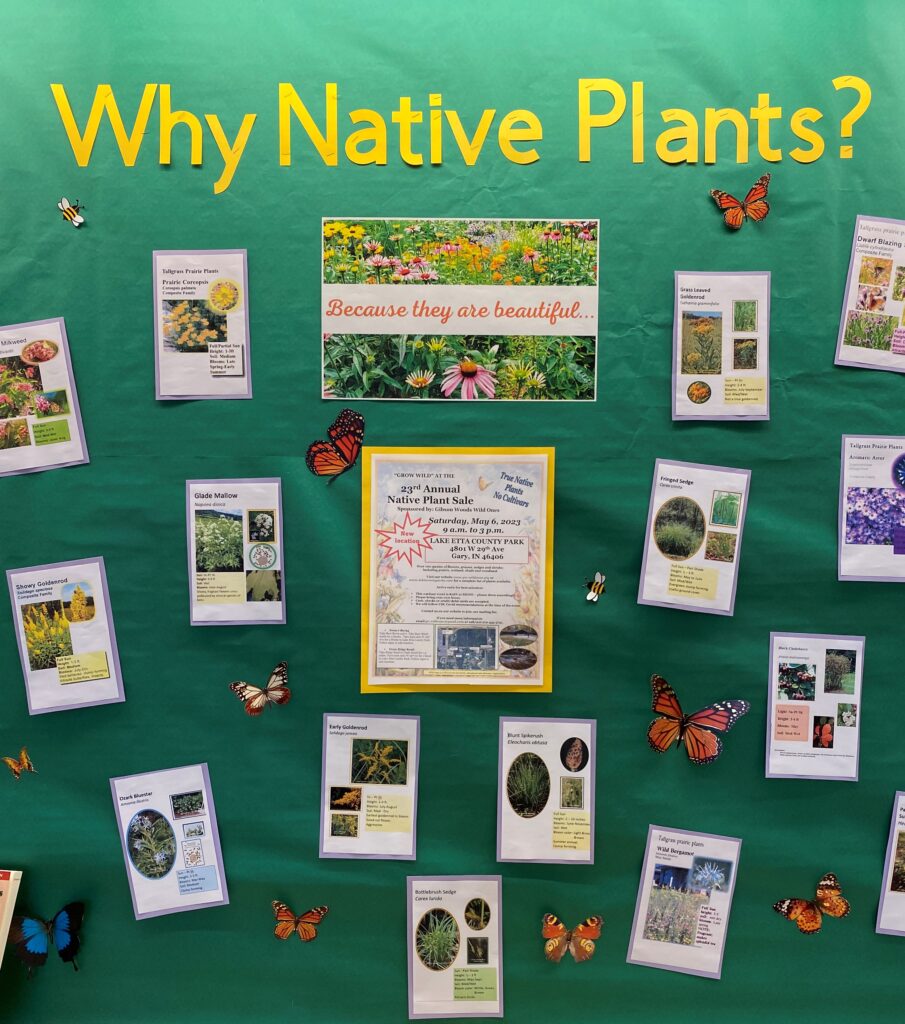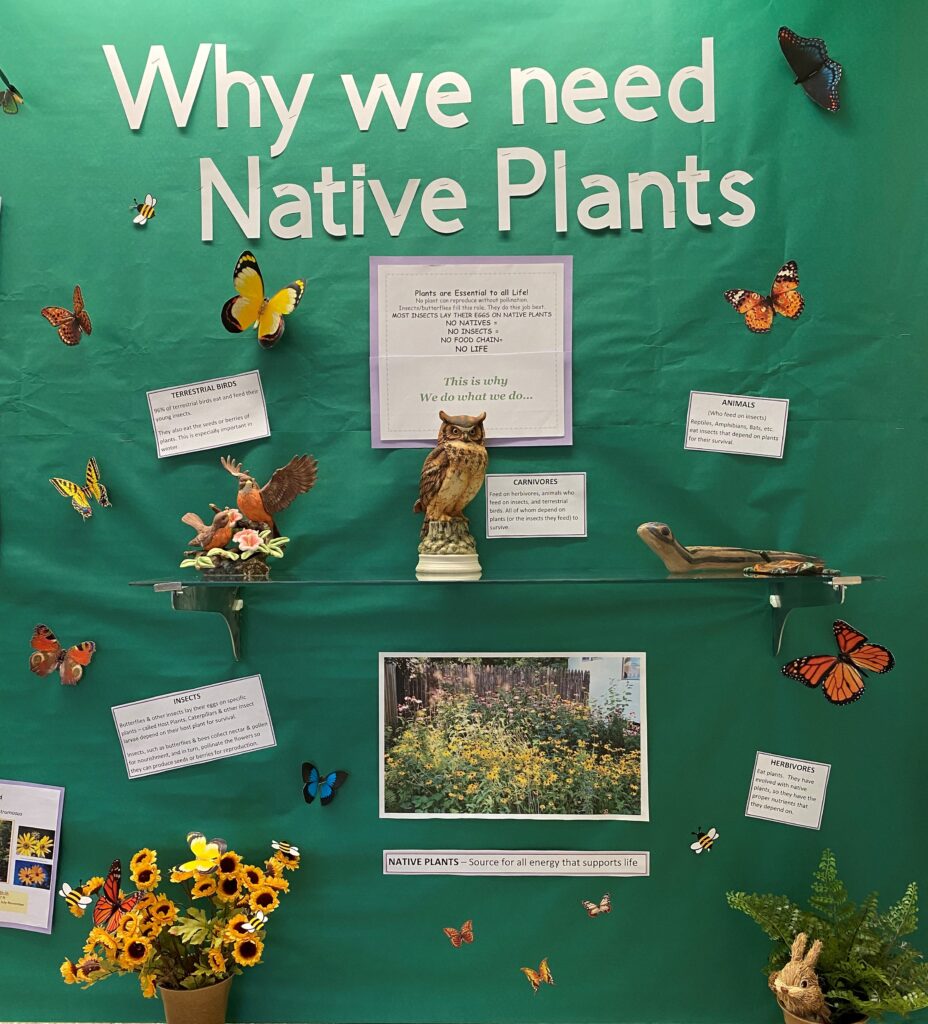 Thank you to Lake Station-New Chicago Library Branch Manager and Wild Ones member Kate Gibson and staff for spreading the word.
National Native Plant Month
During the month of April, people and organizations across the country can celebrate native plants in April:
By planting native trees, shrubs, perennials, vines and grasses,
Planning educational events with schools and community organizations,
Hosting hands-on workshops, removing non-native invasive plants so native plants can thrive,
And restoring areas with native habitats to allow birds, bees, butterflies and all wildlife to flourish.
This is a Senate Resolution and not a law, this legislation needs to be renewed each year. If your organization is interested in supporting this resolution in 2024, please use the Contact Us page to let us know.