Indiana Terrestrial Invasive Plant Rule
Gibson Woods Wild Ones members were instrumental in getting this law passed.
The Indiana Terrestrial Invasive Plant Rule was signed by Governor Holcomb and published on March 18, 2019, and went into effect April 18, 2020.
The rule states with respect to the 44 plant species included on the rule:
"A person must not:
(1) Sell, offer or grow for sale, gift, barter, exchange, or distribute a species;
(2) Transport or transfer a species; or
(3) Introduce a species.
(4) Subdivisions (1) and (2) of this subsection are effective one year after the effective date of this rule."
Note that selling, offering, distributing and transport prohibitions were delayed for a year to give nurseries some time to sell down their stock. This was an important component of the rule to minimize economic loss to nurseries that grow and/or sell the few commercially available species that are on the list. Currently there is no mandate to eradicate existing plantings in nurseries, landscapes, or forested areas.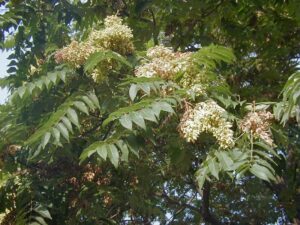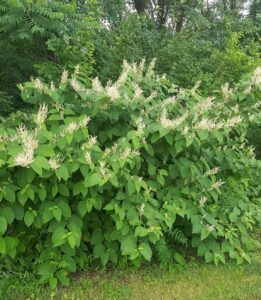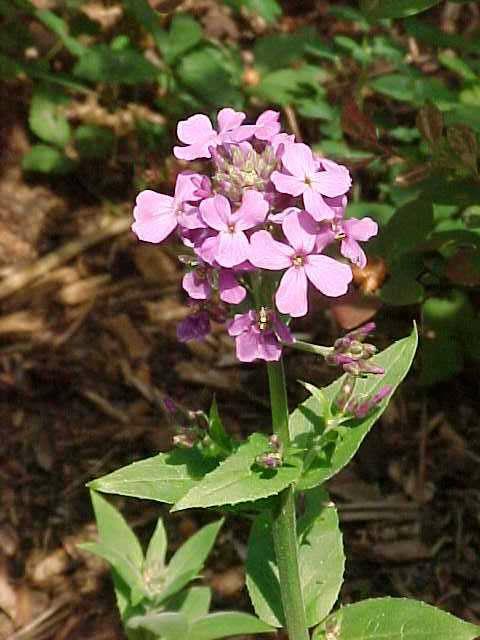 Dames Rocket (Hesperis matronalis)
Do you know someone with these growing in their yard?
Please share this information.